Client: Autobahn USA
The Industry Leader in Auto Relocation – Domestic Car Transport and International Car Transport Services! Autobahn has safely transported thousands of vehicles across the nation and internationally.  We specialize in enclosed car transport, open car transport and international car transport services.  We are highly renowned throughout the nation for providing superior auto transport and hauling services at reasonable prices.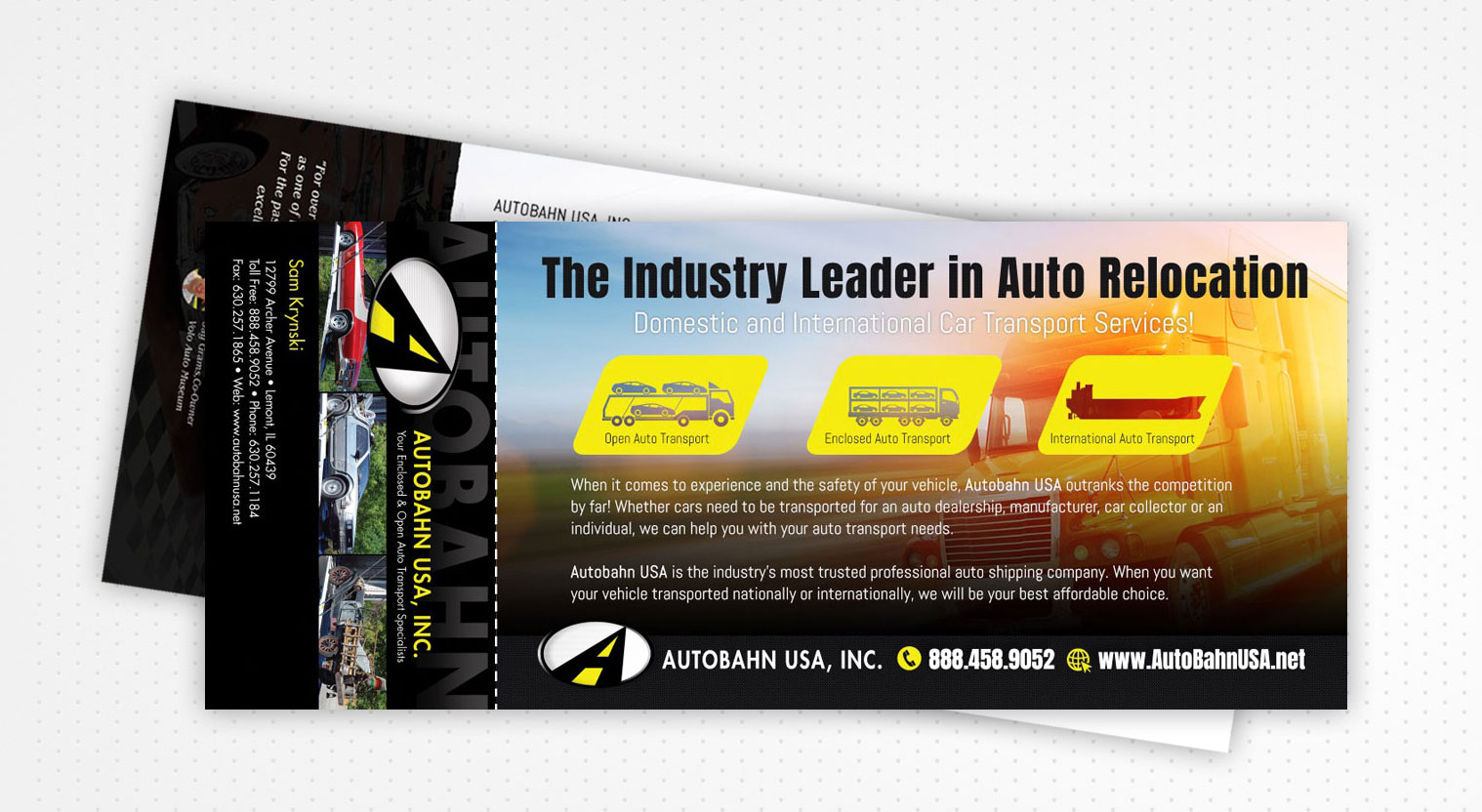 Project Date
October 2017


Features
Print Design, Printing Services
Few words from Autobahn USA:
I had IBD work on several of my projects in the past and he always comes through , he's very responsible and makes things happen . I have dealt with several different computer guys in the past and most of them have turned out to be a bigger BS artist then the other.
Sam Krynski, CEO